Toppik Hair Building Fibers are made out of the same natural, top quality Keratin you find in real human hair. The fibres bind with your own hair—no matter how thin or fine—for an instant, full-bodied look.
Since the Keratin in Toppik is about the same as the Keratin in your hair, Toppik fibres blend with your hair naturally through static—the same static charge that's created when you scuff your feet across a woollen carpet.
Other hair thickening fibres made out of Keratin extracted from animal nails or bones, out of cotton or plant material, have neither this natural look nor the static that sticks to real human hair that you get from Toppik.
Choose from Toppik's hair fibre palette of nine knock-out colours to cover up your roots (perfect for concealing regrowth between hair colour sessions).
And don't worry about your clothes or pillows, forget about the wind, rain or sweat—Toppik colours don't come off.
Easy As 1-2-3

For great volume and head-turning style, just remember the Toppik Triple-T:
1. Twist the built-in Sifter or the Spray Applicator onto the bottle of Toppik Hair Building Fibers—use the Sifter to cover thoroughly dry, large areas, and the Spray for applying fibres with greater precision.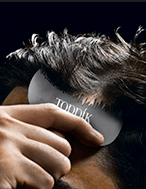 2. Tweak the applied fibres using the Toppik Hairline Optimizer around your front hairline and temples to blur the transition between your hair and hairline.
Pat down gently to better blend the fibres with your hair. You can even refine your look by using more than one hair fibre colour, making sure you apply the lighter shade first.
3. Touch up your look if you feel you need to during the day (or between shampoos) by keeping Toppik handy.
To get hair that looks
thick, quick:
1. Turn the Toppik bottle upside down
2. Give it a good shake
3. "Salt" your scalp with the fibres
Real Results

No matter what causes your thinning hair, Toppik's got you covered.

From Sparse to Spectacular
Jonathan's scalp shows through, no thanks to his diffuse male pattern baldness, but 24 seconds and a dash of Toppik later, his hair looks as full as it's ever been.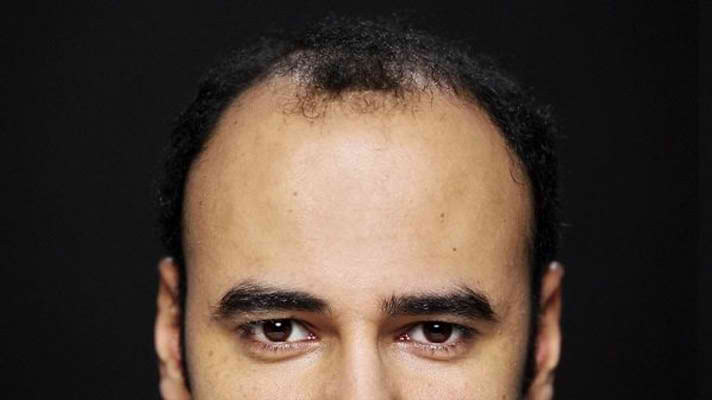 From Bald Spot to Spot On
Ahmed's receding hairline and his growing bald spot's got nothing on the killer combo of Toppik Hair Building Fibers and FiberHold Spray—just 25 seconds was all it took to achieve his great, new look.
From Thin Hair to Extraordinaire
Melina's hair may have been thinning especially around her part line, but she parted ways with this problem using Toppik Hair Building Fibers and Hairline Optimizer for an au naturel finish.
From Fine Hair to Fab Flair
Andrea's fine hair was thinning near the hairline, but Toppik Hair Fattener combined with Toppik Hair Building Fibers touched up with the Toppik Hairline Optimizer created a look that's oh, so fine.
From Alopecia to All-Star
Zoe may've had alopecia areata because of an auto-immune issue, but she wasn't about to let that stop her—shaking Toppik fibres onto her beautiful blonde head achieved the look she wanted.
From Thinning Weave to Wonderful
Noellie's sparse and wispy hair weave needed to wake up, but using the Toppik Spray Applicator together with the Toppik Hairline Optimizer caused her weave to not just rise, but shine.
Toppik's got a complete line of top quality, volume-boosting products for your particular needs.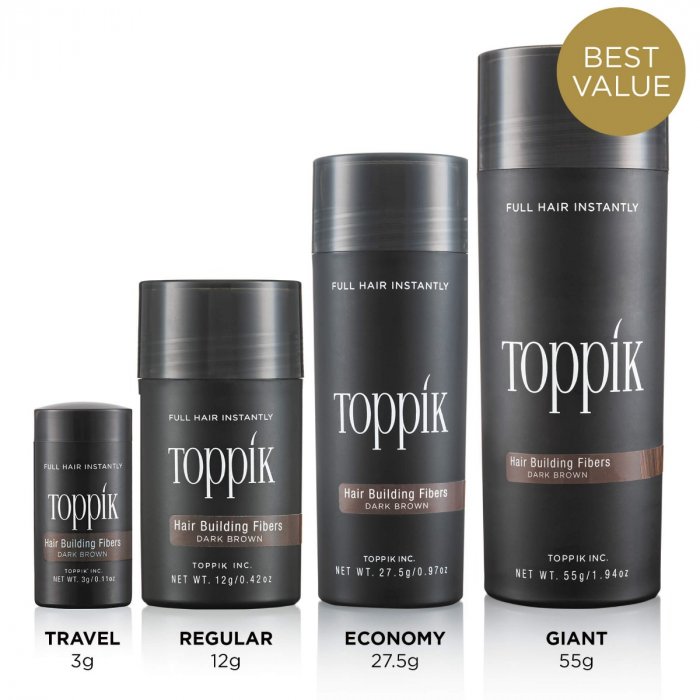 Hair and Brow
Building Fibers
For creating a full and lush look
Hairline Optimizer & Spray Applicator
Available separately or as a set for flawless application
Helps conceal scalp show-through
Hair Fattener Advance Thickening Serum
Boosts volume and shine as well as thickness
Toppik Root
Touch Up Spray
Covers roots and grey hair instantly
For strengthening the bond between Toppik Hair Fibers and natural hair to produce longer – lasting results
Hair Building Shampoo & Conditioner
Enriched with Keratin and formulated without paraben or sulfates to support your hair growth from day to day
There are many vendors selling counterfeit goods.
Before making your purchase, do check that your seller is not on this list of unauthorised vendors selling counterfeit goods.
Toppik For Discussion

Ask us anything about our hair building products and we'll be happy to expound on Toppik for you.